OP:REACT: Supporting NHS staff on the front line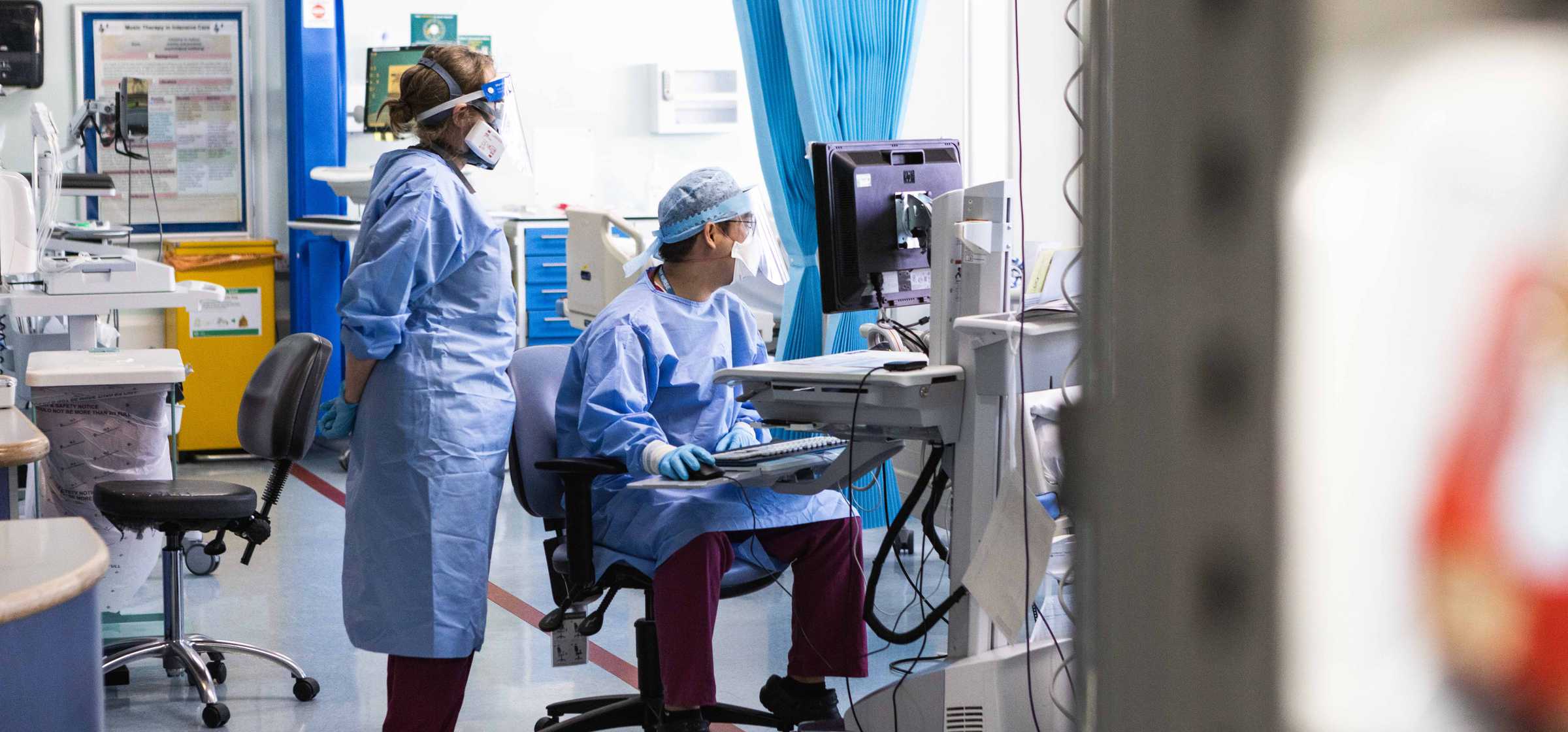 Posted by Max Francis-Jones 26th March 2021 RE:flections
Estimated Reading Time: 3 mins
After a challenging deployment to a Covid Red Zone ICU ward, veteran volunteer, Max Francis-Jones, reflects on his first experience volunteering with RE:ACT.
Tell us about your background…
I'm a British national but I have been living in Africa for many years working in the security sector, having served in the British Army in the 1990s with the Light Dragoons.
What made you join RE:ACT?
In March last year, as the pandemic swept across the world, I made my way back to the UK on one of the few flights out of Africa. Touching down on home soil, it was clear that the nation was heading into a crisis. I knew immediately that I wanted to do something to help the UK get through the Covid-19 pandemic.
I saw the request from RE:ACT on social media for veterans to volunteer so I signed up; I got the call almost immediately. My first task was as part of a team working with Eastbourne District General Hospital, supporting their ICU (Intensive Care Unit) staff with a range of different duties.
I knew immediately that I wanted to do something to help the UK get through the Covid-19 pandemic.
What does volunteering mean to you personally?
Volunteering for RE:ACT on a hospital ICU ward helping to care for Covid-19 patients has been incredibly rewarding, and an experience I will never forget. I feel like I have contributed towards the nation's goal of overcoming the Covid pandemic, rather than sitting at home waiting for the storm to pass.
It's given me purpose and a new sense of belonging, which has been especially important during periods of lockdown and isolation. Being alongside other veterans and emergency service personnel over the last year was extremely uplifting. It was great to be back in the ring with like-minded people, all wanting to help achieve the same goal. Despite being total strangers there was instant camaraderie and a sense of duty and motivation to do what we can to help people in need.
I know in years to come I will look back and be incredibly proud of the support I offered during the pandemic. From working in Africa at the beginning of 2020, to volunteering in the UK in a hospital ICU 12 months later, it really has been quite the year. I am extremely proud to be part of an organisation that has stepped up and served the nation when it needed it most.
What have been your standout moments with RE:ACT?
The dedication of the NHS frontline staff was incredible to see and it was such a privilege to work alongside them. The gratitude we felt was incredibly humbling, and right from day one we were welcomed into the team.
That was a special moment, arriving at the hospital and being greeted with a mix of relief and gratitude. I wasn't prepared for the emotion on people's faces and immediately you got a real understanding of what the NHS has been through over the past year and that you're all there for the same reason; doing whatever you can to help defeat Covid.
I think our presence in the hospital did provide some emotional relief as well as practical support. Having a new mix of people and personalities join the team on the ward gave people a boost when it was most needed, the patients as well as the staff. It was a privilege to be a part of this and provide some comfort and support. I have such huge respect for what the NHS staff do and what they've been through, and seeing it first-hand and hearing their stories just motivated me even more to help.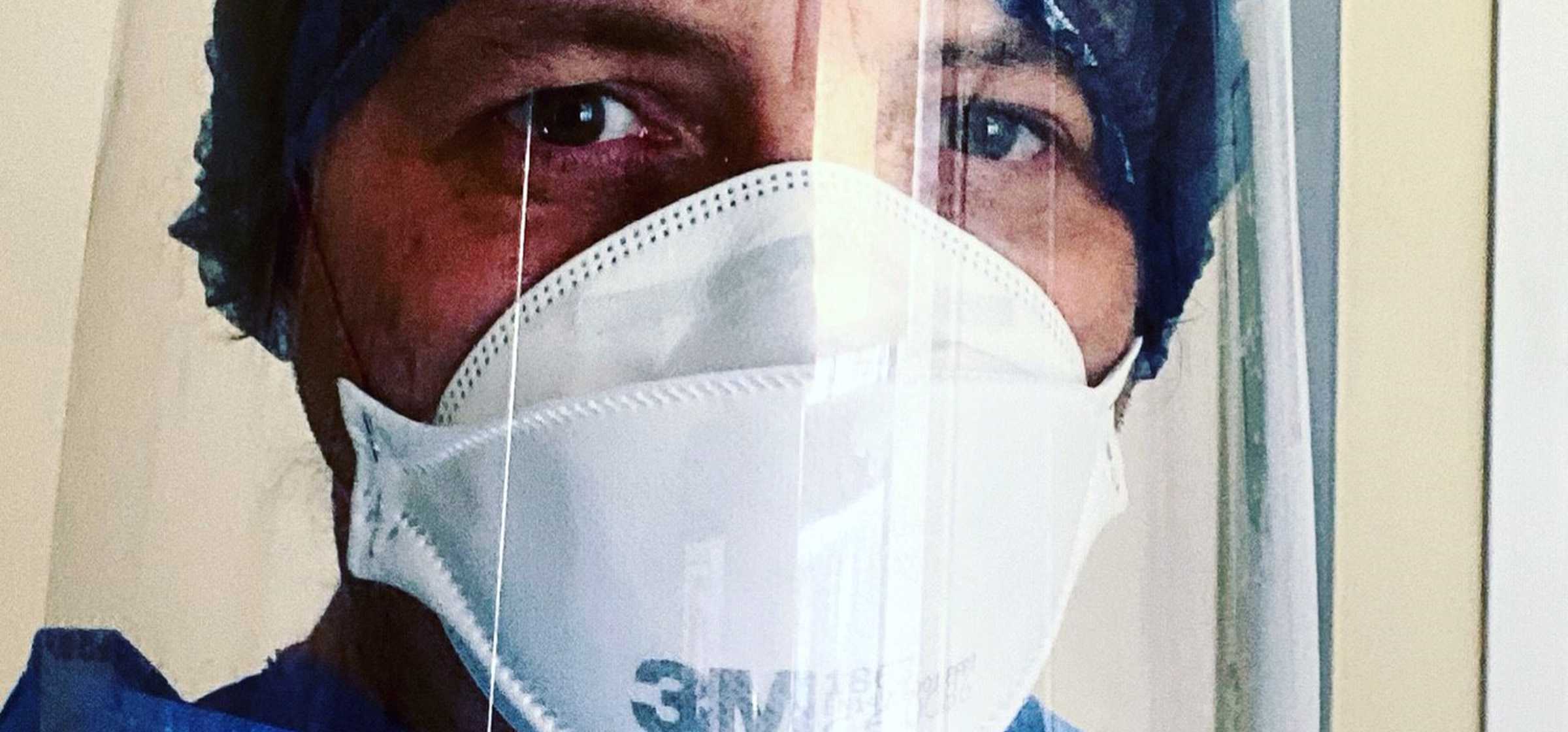 What difference do you feel RE:ACT makes?
It's my first experience with the charity so I wasn't too sure what to expect, but I think it was immediately obvious that I'd made the right decision and was part of an amazing group of people doing something special.
I believe as a charity we are able to step up and do things that maybe others can't, like the ICU support. So many great organisations have come together to join the fight against Covid. But I think RE:ACT volunteers have a unique ability to handle complex and demanding tasks with a level of professionalism and humility that's influenced by our backgrounds, whether that's the military or blue light services. The support on the ICU ward was a hard-hitting experience but felt incredibly important and it was a chance to do my bit. It is not in my DNA to sit on the side lines waiting for others to fight the fight, and I think that's similar in all RE:ACT volunteers.