WHAT GOES INTO OUR FOOD BOXES FOR UKRAINE?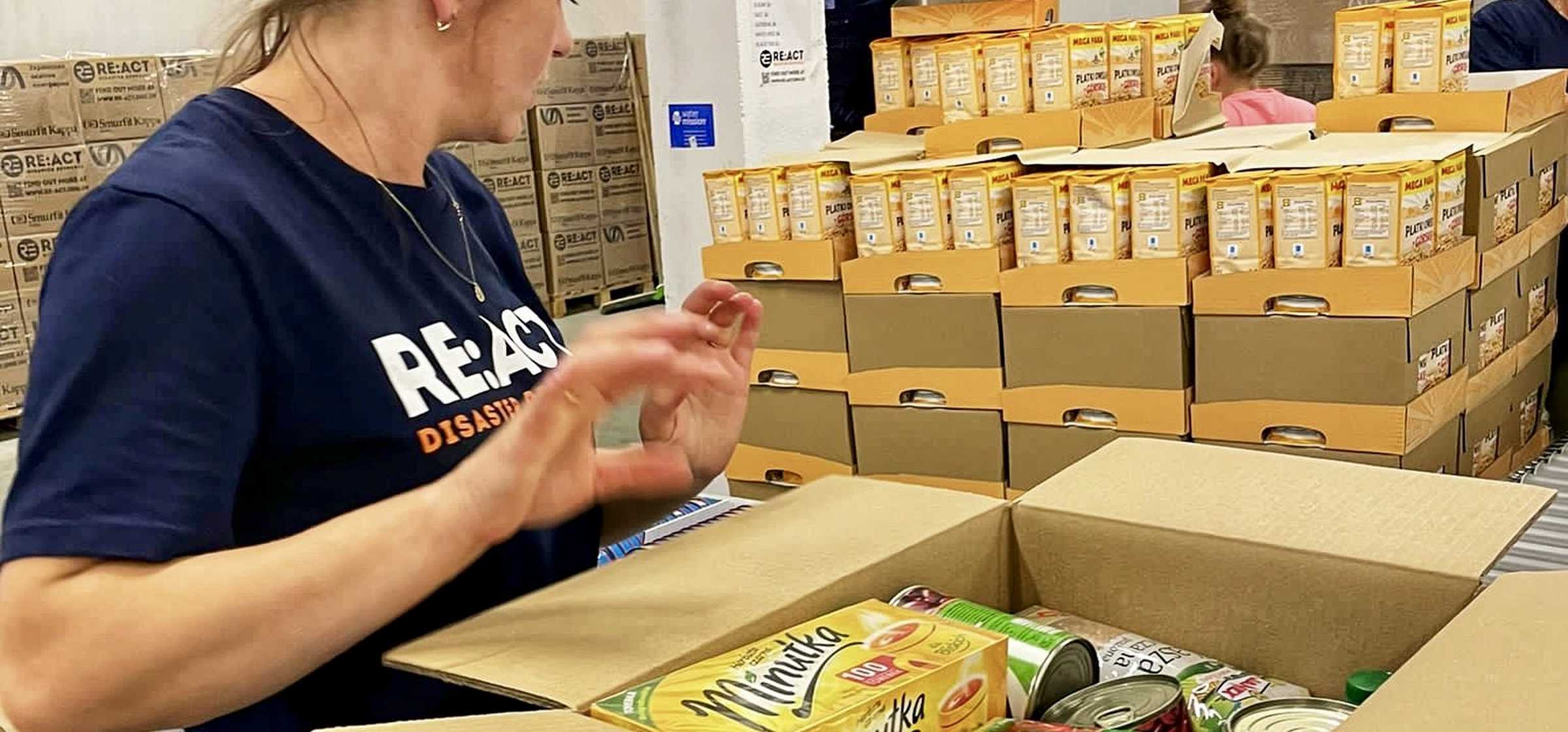 Posted by Robert Cole 13th July 2022 News
Estimated Reading Time: 1 min
Almost five months after war broke out in Ukraine, the international humanitarian focus is now on ensuring that millions of internally displaced people have enough to eat. RE:ACT's highly trained volunteers are playing a key part in that operation.
Working in the Polish border town of Przemysl alongside our partners, Ukraine Education Platform, we are helping to purchase and then pack 1000 boxes a week with vital food supplies. The packages are then loaded onto trucks and taken straight to the East of Ukraine where the need is greatest.
Each box costs just £30 but can feed a family of four for a week. But what does each one contain? RE:ACT volunteer, Mike Brewer explains:
With the weekly shipment of food boxes costing £30,000, we are relying on the generosity of our supporters more than ever. We know times are tough in the UK right now too, but anything you can spare to support RE:ACT's work both in the UK and overseas, no matter how small, would be hugely appreciated.